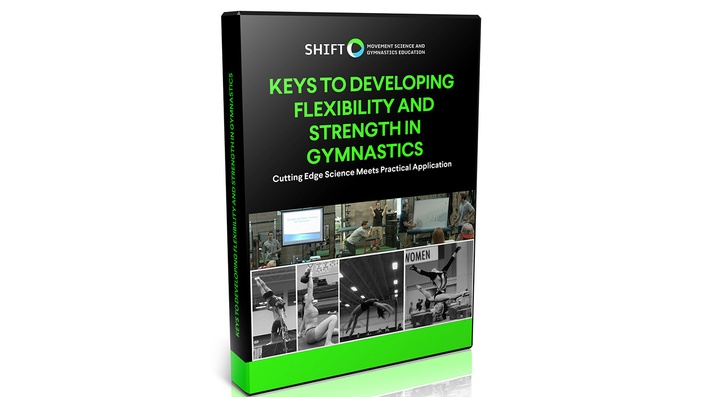 Keys To Developing Flexibility and Strength In Gymnastics
Gymnastics coaches and medical providers working with gymnasts are on a constant search for ways to increase strength, power, and flexibility for athletes. They want to find methods that improve these athletic qualities safely, and in a way that will directly skyrocket gymnastics skill performance to score better in meets. Most importantly, they want changes that stick around long term build over time.
Here's the problem: despite hours in the gym training flexibility and strength, many people in gymnastics see limited progress and no increase in gymnastics performance. There are a few reasons for this. For one, there is a massive amount of information that is available in our current technology filled age. This large amount of information makes it hard for all of us in gymnastics to sort out what is the credible, scientifically supported, and can actually be used in the gym to see positive results. Along with this, every gymnast is so different it's hard to know what are the best flexibility or strength exercises to use, and what is the safest approach that won't increase injury risk. This leaves everyone involved in gymnastics and the athletes feeling frustrated, overwhelmed, and confused about what to do to help gymnasts progress.
The reason I know these feelings all too well? I have been in the exact same spot. As a dual gymnastics coach and Sports Physical Therapist who specializes in the treatment of gymnasts, I have felt this exact frustration. I know what it feels to be overwhelmed, confused, and frustrated when approaching flexibility and strength training for the gymnasts I work with on a weekly basis. The good news is, I believe there is a better way. There is a way to combine the traditional gymnastics flexibility and strength methods with brand new scientific principles that the sport has not been exposed to, to revolutionize gymnastics training and see faster results.
Rupert and I have been lucky to learn and collaborate with some incredible gymnastics coaches, gymnastics medical providers, and strength coaches in the last give years. We are also fortunate that we have been able to successfully work with hundreds of gymnasts, ranging from recreational to elite, on these common flexibility and strength issues. This allows us to see common patterns, and come up with effective solutions to help out.
The exciting news is, now for the first time anyone in gymnastics can get the most current, cutting edge information about this new hybrid model of flexibility and strength training for gymnastics. Rupert and I have been working like crazy to make an online course that everyone can learn from. You can learn incredible new gymnastics training concepts that increase flexibility, maximize power for bigger skills, reduce injury risk, and are also easily used in gymnastics training the next day. Get the exact information and techniques we use that are combined with our personal experience, hundreds of scientific research articles we have read, and the collaboration of working with some incredible gymnastics professionals. The best part? You can do it right from the comfort of your own couch, at your own pace, when you have time. No need to travel far away, take time off work, or book hotels.
This full 6 module course has 8+ hours of live video content, 100's of flexibility and strength exercises, step by step instructions on how to do new exercises, downloadable worksheets, and hours of additional references in each subject area. If you have an iOS device, you can even take your course with you on the go by downloading the Teachable App.
Anyone involved in gymnastics can now get a full guide to learning these new techniques, and all of the tools they need to revolutionize the way they approach gymnastics training. This way they can spend more time getting excited when gymnasts get new skills, feel confident in what they are doing for flexibility or strength is working, know they are working to reduce injury risk, and ultimately help their gymnast's perform better at meets for better scores. Don't miss out on our exclusive first week discount, enroll in our new course today! I promise you will love everything we have to offer.
Course Curriculum
Section 1 - Introduction and Background
Available in days
days after you enroll
Section 2 - Optimizing Flexibility : Updating Our Methods and Making Changes "Stick" (Dave Tilley)
Available in days
days after you enroll
Section 3 - Fundamentals of Strength Training - Rupert Egan
Available in days
days after you enroll
Your Instructor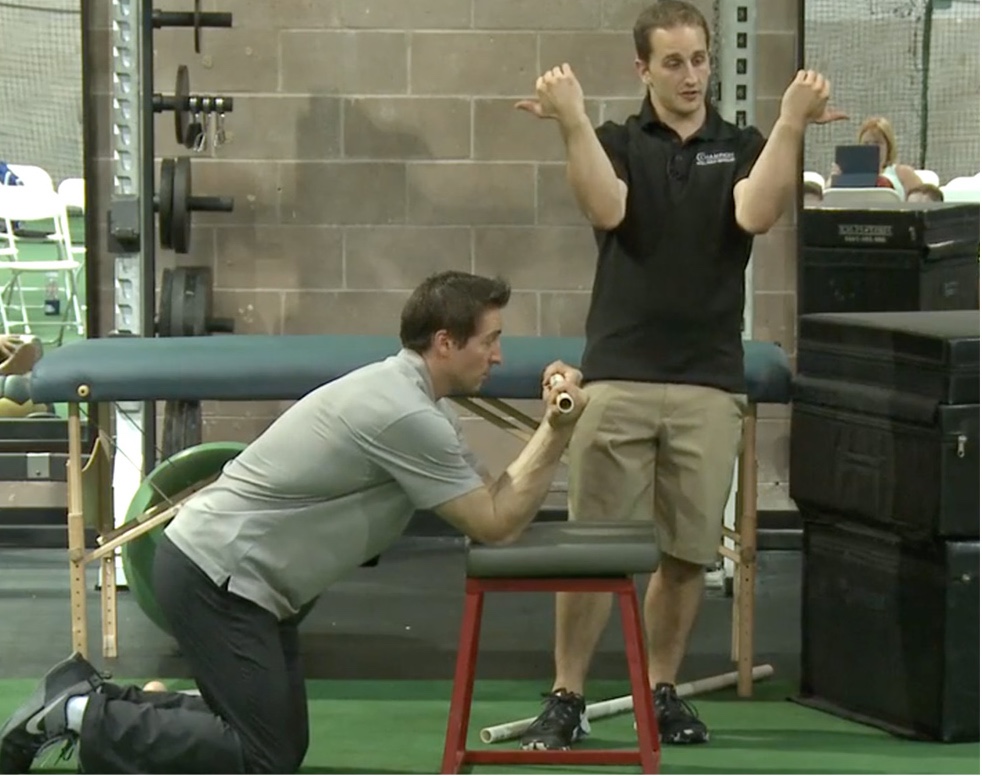 Dr. David Tilley DPT, SCS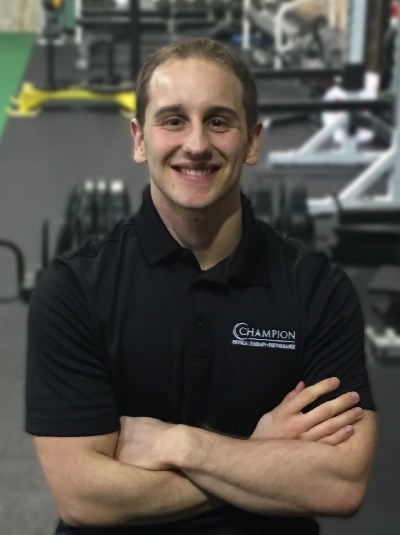 Dave Tilley comes from an extensive gymnastics background, being a former competitive athlete for 18 years and having 12 years of coaching experience. He competed through Level 10 and then went on to be a part of the Springfield College Men's team. While at Springfield Dave earned his Doctorate in Physical Therapy, and upon graduation went on to become Board Certified in Sports Physical Therapy, He will be completing his Certified Strength and Conditioning degree this year. Dave has been involved in various levels of coaching in gymnastics, and still currently helps coach and optional team in the Boston area.

His unique background as a former athlete and current optional level coach gives him a one of a kind approach for the performance and rehabilitation of gymnasts. He has successfully treated some of the most talented high school, collegiate, and junior elite level gymnasts in the country. He is part of the team at Champion PT and Performance, founded by world renowned Physical Therapists Mike Reinold and Lenny Macrina.
Along with his clinical work, Dave is also the CEO of SHIFT Movement Science and Gymnastics Education, an educational company that helps teach coaches, athletes, and healthcare providers about optimal performance and injury reduction concepts. Dave travels nationally and internationally to lecture on topics including prevention and rehabilitation of extension based spine injuries, shoulder and hip instability, strength and conditioning, long-term athletic development, and more.
Certifications:
Doctorate in Physical Therapy, Board Certified in Sports Physical Therapy, USA Gymnastics Coach, CSCS (in progress)
Rupert J Egan MS, NASM - PES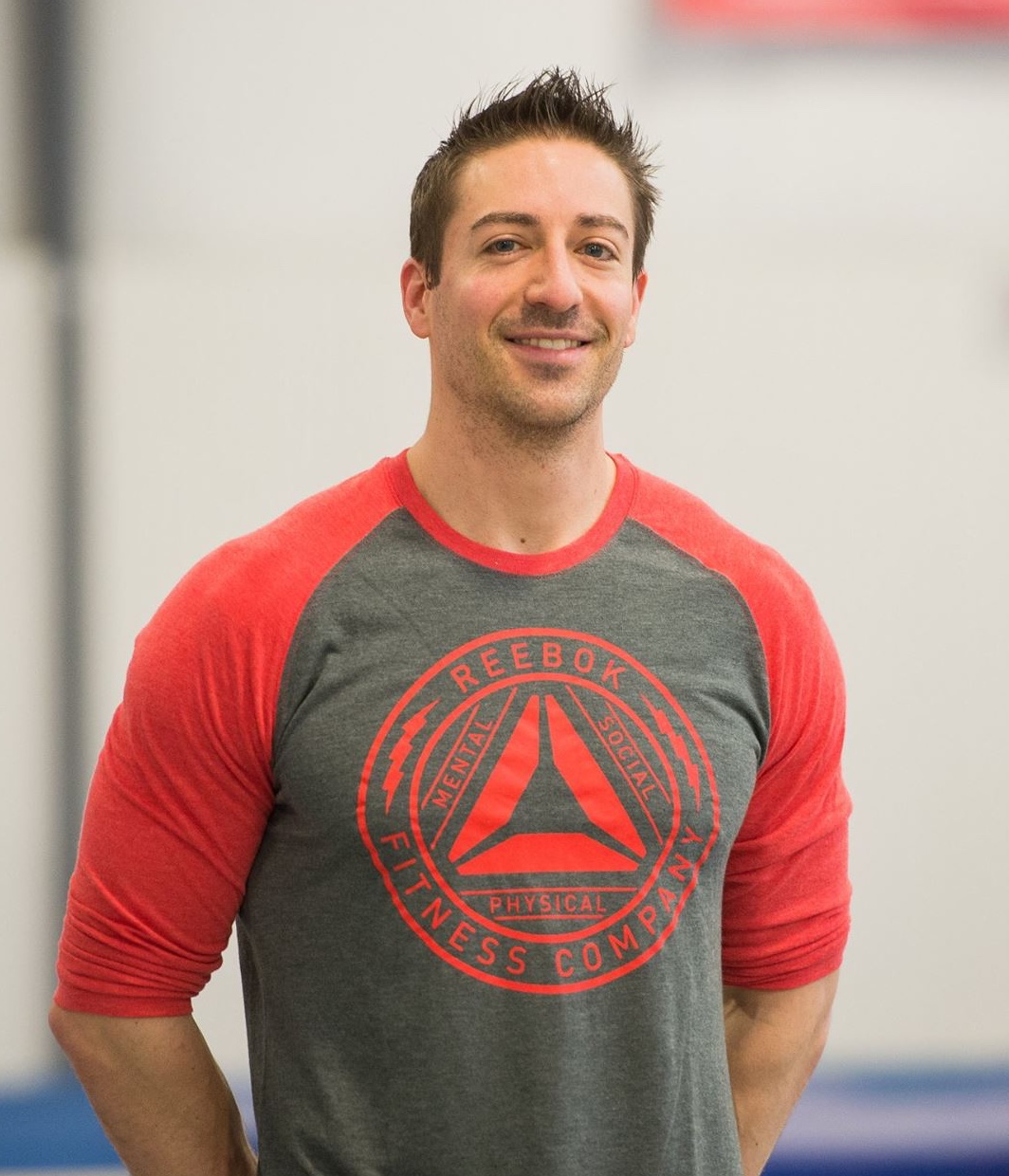 Rupert Egan has been involved in the sport of gymnastics since he was 10 years old. As a Junior Olympic competitor, he was a Regional Champion (AA) and qualified to multiple JO National Championships. Rupert continued his gymnastics career at the The College of William and Mary where he was a member of the division 1 Men's gymnastics team. He has coached all phases of both Men's and Women's gymnastics, ranging from beginners to the college/elite level. In addition to his gymnastics background, he also has experience in research science and strength and conditioning. Rupert also coaches with Power Monkey Fitness where he has the opportunity to work with numerous CF athletes on their gymnastics skills. In his free time he enjoys spending time with his family.
Certifications: USA Gymnastics Coach, MS- Physiology, NASM- PES, CF L1
Frequently Asked Questions
Who Is This Course For?
This course is made for gymnastics coaches, gymnastics club owners, medical providers involved in gymnastics, strength and conditioning coaches, and parents of gymnasts who wish to learn more. The course is designed to be in a language that everyone in gymnastics can understand and easily implement into their training.
Is the information and terminology too complex for me?
Definitely not! We wanted to make sure we minimized the medical and research type jargon. Although we cover scientific concepts, we fully explained things in lay terminology, that way it could easily be taken back and implemented in training.
What if I am unhappy with the course?
We would never want you to be unhappy! If you are unsatisfied with your purchase, contact us in the first 30 days and we will give you a full refund.
How long do I have access to the course?
How does lifetime access sound? After enrolling, you have unlimited access to this course for as long as you like - across any and all devices you own.
When does the course start and finish?
The course starts now and never ends! It is a completely self-paced online course - you decide when you start and when you finish.